Welcome to my website. My name is Baillehache Pascal, I'm a French computer science engineer living in Japan. More about me here.

The webpages of this website are intended to share information, hopefully new and/or useful, related to personal works and other various topics. No particular format, order, or frequency planned. May contain rants, puns and frenglish.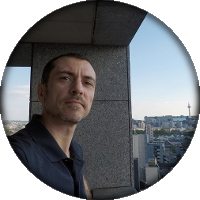 Want to say hello, react, comment, ask something?
Send me an email.
LinkedIn: Pascal Baillehache
Mastodon: @baillehache_pascal
Reddit: app-pocalypse-d
Twitter: #RIPTwitter
GitHub: Give Up GitHub!